Needle tins are found in many shapes and sizes, and often come with Gramophones.
Usually most tins contained 100-200 Steel needles, designed to use only once, but some manufacturers made needles to multiplay more records before changing. Most needles were steel, but were also made from other Fibre materials. Thorn & Bamboo needles.
Most Thorn needles were supplied in paper packets & could be re-sharpened.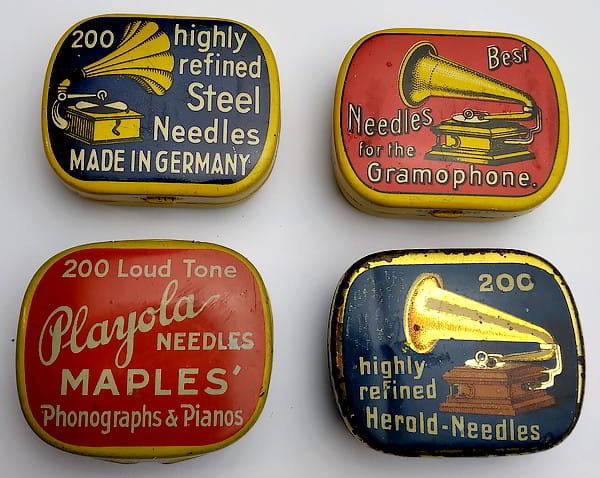 Needles were also made to play records at different volumes & marked, Soft, Medium, Loud, Extra Loud.
Gramophone Companys branded their needles to match their Gramophones eg. Decca, HMV, Sonora, Columbia etc…
There are many other needle brands, some from my collection pictured here.
© 2022 All Rights Reserved. These are all actual photos of my Needle Tins, unless otherwise stated.
Use of photos is prohibited without written permission from site owner.