Some of the best Gramophones in my collection.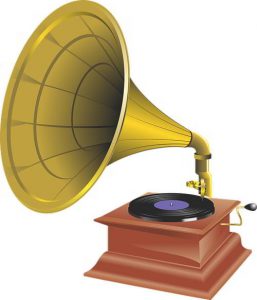 This is known as the official Laboratory model C19 – introduced in 1919.
Features a Chippendale Mahogany cabinet, diamond stylus reproducer with a laminated paper diaphragm.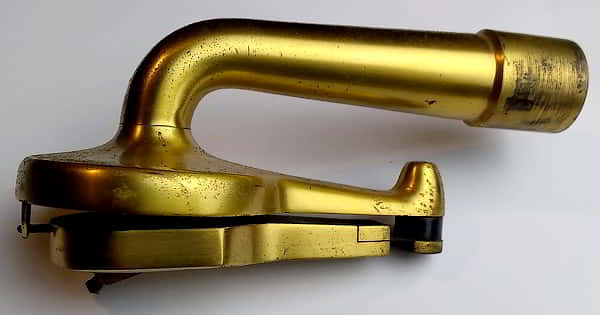 It has a gear mechanism to move the the reproducer arm across the record, other gramophones rely on the record grooves to do this.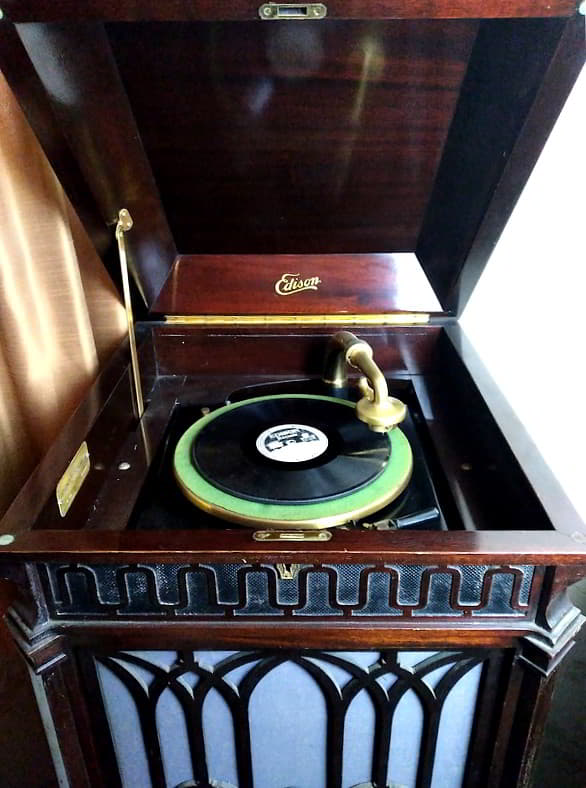 Other features:- Variable speed turntable, Volume control, Double spring motor, 15: internal horn, storage in the cabinet for 72 records.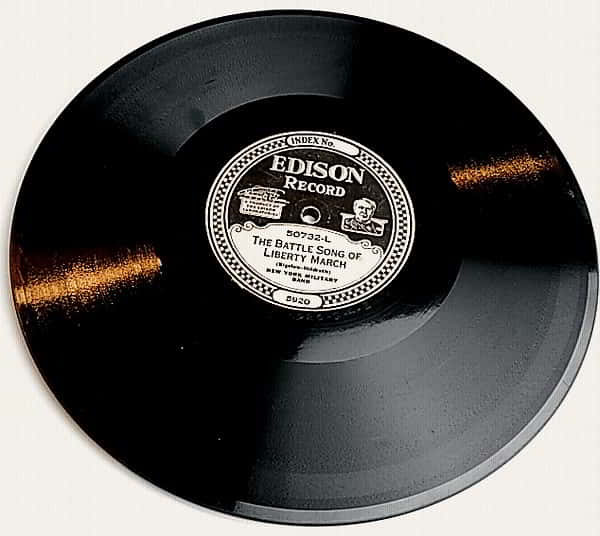 Edison manufactured special discs to play on his Diamond Disc machines. These are known as Diamond Discs & compared to other records at the time were superior in sound reproduction. They are 10″ in diameter & 1/4″ thick. The grooves are vertically cut & the speed is 80 rpm.  Can play up to 5 minutes.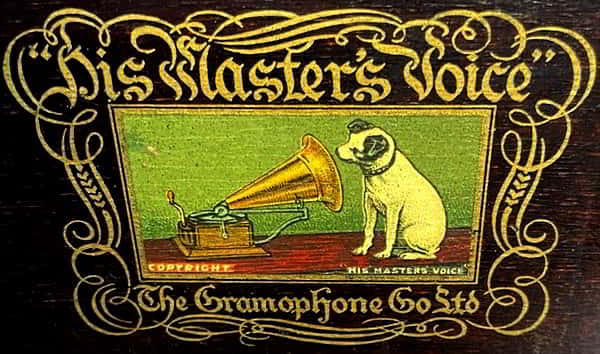 HMV Studio Grand No 2 Mahogany Cabinet Gramophone 1920's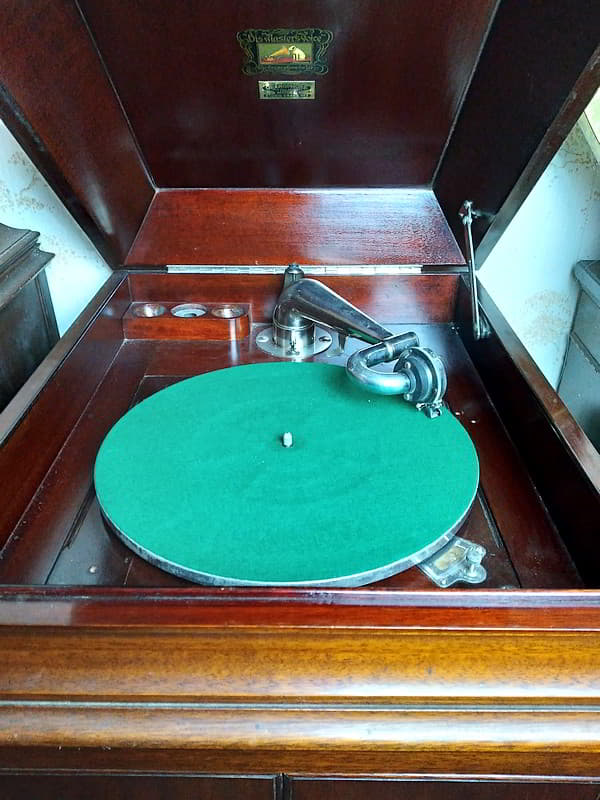 Victrola USA 1923
Mahogany cabinet, two spring motor, nickel plated fittings.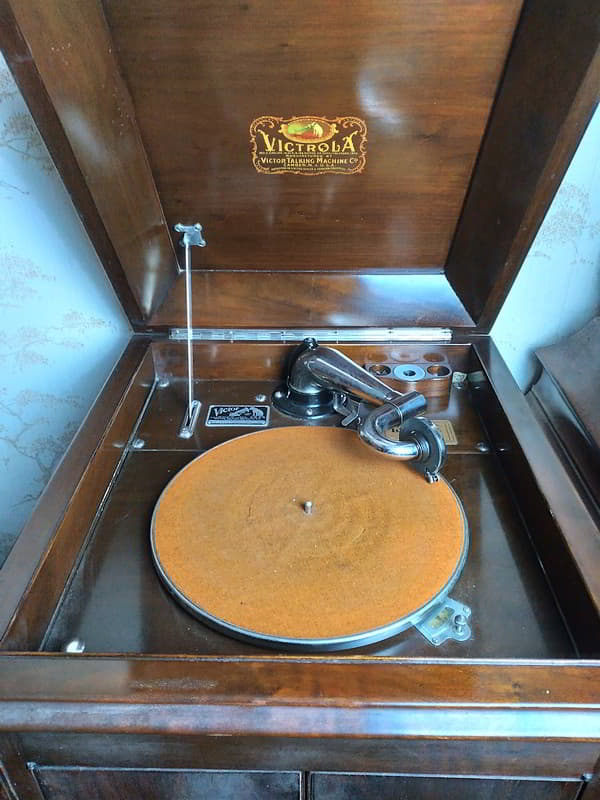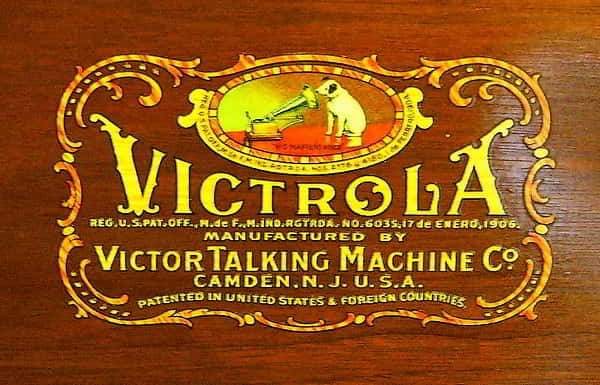 © 2022 All Rights Reserved. These are all actual photos of my Gramophones, unless otherwise stated.
Use of photos is prohibited without written permission from site owner.